Financing Your Home Purchase- You Need to Know the Rules
Maybe you have been looking for a while and then finally you find that right home for you and your family. That is great but you want to make sure that your efforts do not stop there. The next step is to seek good advice on the type of loan you should get and how much you can truly afford. Let's start with how much down payment will you need and what type of mortgage is available to finance your new home purchase? Learn more about these financing options at Homes in Palm Coast Florida. A service of Realtors By The Beaches.
Down Payment Requirements
The minimum amount of your down payment will depend on your selected mortgage program. FHA mortgages evaluate your credit score and if you have a score of 580 or below you will need to provide 10% down payment toward the house purchase. This amount reflects the recent increase in the upfront mortgage insurance premium to 2.25%. For all other FHA mortgage applicants, the minimum down payment minimum requirement is 3.5%. If you choose a conventional mortgage, then down payments up to 20% of the house cost can be required. There are some buyers who qualify to furnish down payments as low as 5% for conventional loans. You need to be aware that if you can obtain this type of lower down payment program, you may need to buy private mortgage insurance. Should you fail to make payment on the loan the mortgage insurance will protect the lender.
Terms and Types of Mortgage Loan Repayments
Fixed Rate Mortgage Loans:
Advantages- Over the term of the loan you know the fixed loan payment since the interest rate is set. If you are planning to occupy the home for a longer period, in excess of 5 years, then the fixed rate loan is more to your advantage. The terms of these loans range from 15, 20 or 30 years. There are even 40-year loans.
Disadvantages- Interest rate is usually higher that an adjustable rate mortgage and may not be beneficial for a homeowner planning to move in less than 5 years.
Adjustable Rate Mortgage Loans:
Advantages- When a homeowner is planning to stay a short period of time in the home or looking to refinance the loan in the near future then adjustable rate loans can work. Many times, younger homeowners choose adjustable rate mortgages. They are hoping interest rates will decline or their financial situation improves then they can convert to a fixed rate loan.
Disadvantages- Teaser interest rates were introduced to borrowers. Then when the rate was adjusted later it caused financial burden on the budget of the borrower. This caused a financial hardship that resulted in loan default and sometimes loss of the home. The loan agreement generally sets the minimum and maximum interest rates.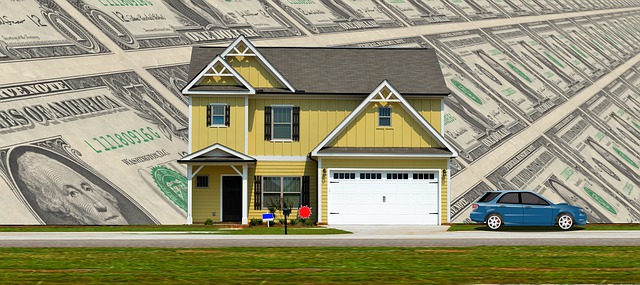 Mortgage Programs
Federal Housing Administration (FHA) Mortgage Program:
With the down payment requirement being lowered, FHA assists home buyers with the affordability to buy their new home. The amount of down payment cash for a conventional mortgage is usually out of reach for the person just starting on home ownership.
Veteran's Affairs (VA) Mortgage Program:
The Department of Veteran Affairs will support loans that require little or no down payment. However, VA mortgages have additional requirements.
a. VA loans are only available to military personnel or veterans or surviving spouses who have died from service-related injuries.
b. Veterans are awarded a VA home loan benefits based on their military service and background. Veterans are still required to meet income and credit requirements to be eligible for their VA loan.
Conventional Mortgages
A mortgage that is not insured by FHA or VA is a conventional mortgage. As discussed above it requires a larger down payment and also requires Private mortgage insurance (PMI) when the LTV ratio exceeds 80%. PMI insures the top part of the loan amount. PMI ceases when the loan is amortized down to 78% of the original appraised value.
You need to seek competent financial advice when looking for a mortgage loan when purchasing your home. Don't rush and take the first offer that comes along. Remember you will have to pay this back. You owe it to yourself to find the right financing. You should be careful to select a qualified mortgage broker or loan officer when financing your new home. For details and more information please visit Motto Mortgage Services an affiliate of Realtors By The Beaches.